Welcome to the Kachelman family website!

A Compendium of Eastern Orthodox Beliefs (PDF)
OUR FAMILY NEWS. The Kachelman family is involved in various works and activities. Take a look at our website to see the latest news and happenings. Our website is a place to catch up with the Kachelman family, check out our family photo album, connect online or just contact us.
OUR FAMILY BUSINESS. For several years John and Johnny have worked to compile materials they have used in teaching Bible classes, preaching, and lecturing, in a format that could be shared with others. These materials are available to preachers, Bible class teachers, church leaders, and any others who are interested in Biblical materials for teaching the Word of God. Books, lesson CD's, audio CD's and sermon CD's are available for purchase online. Free materials are also available to download.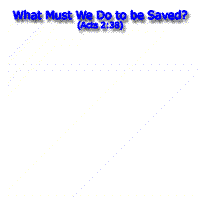 OUR FAMILY MISSION. Our mission is to fulfill the great commission given by Christ before he left this earth (Matthew 28:19-20). In order to preach the word to "all the world," we work in several areas. Look on our site for answers to your Bible questions and learn about the different mission points in the world where we are working.
Additionally, we want to help teach others the Word of God. Find out here what you need to do to be saved or submit a Bible question you may be dealing with.
Family Business
KACHELMAN PUBLICATIONS
Our family work to make Bible materials available for personal and class study.
BEKAH COGGINS PHOTOGRAPHY
Bekah's photography business focuses on family and children. She offers quality photography at reasonable prices.
KACHELMAN DESIGNS
Johnny has begun designing websites and working on other digital projects, DVD's, slideshows and personalized stationary.
Missions Info
Bible Materials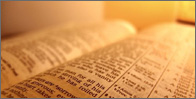 FREE MATERIALS
Some of the Bible lessons that we have put together are available for free!
BUY CD's & BOOKS
Purchase Lesson CD's and Books for class or personal study. Our Lesson CD's include full-text lesson outlines, handouts, and PowerPoint slideshows to help present the lessons in classrooms or pulpits.